Ronkonkoma NY Water Damage Restoration and Mold Removal
24/7 live calls – ALWAYS talk to a person, not a machine
On our way in 60 minutes or less
Family-owned and operated company serving the area since 1998
Free estimates and mold inspections
We bill your insurance company directly
Our Clients Say it Best
We arrived home to a flood at 330 pm on a Sunday. We called Ace and in 90 minutes later Kevin and his crew were here with 4 trucks to begin the clean up. They worked until about 10 that night and were our constant companions for the next week. They are EXTREMELY professional and so trustworthy that we had no problem leaving them alone when we had to go out. Ace has our unqualified recommendation. – Stanley L.
Check out all our 5-star reviews on Google
Swift and Professional Water & Mold Removal in Ronkonkoma NY, Including Black Mold Removal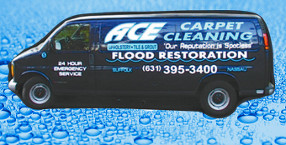 Welcome to Ace Cleaning & Restoration, your trusted water damage restoration and mold remediation company in Ronkonkoma, NY. Facing the aftermath of flood damage, basement water damage, or water in basement scenarios requires urgent action. That's why we offer comprehensive water damage services, mold inspection, mold cleanup, mold treatment, and even sewage damage cleanup.
What sets us apart is our 24/7 availability. We know that water damage and flooded basements can happen unexpectedly. Our skilled team, equipped with advanced technology, is prepared to handle water damage repair and frozen pipe water damage in Ronkonkoma, ensuring your property returns to its original condition.
Ace Cleaning & Restoration: Your Ronkonkoma Mold Specialist & Water Damage Repair Company
Worried about water damage repair costs? We offer free mold inspections and accurate estimates to ease your concerns. As a top-notch water damage restoration company and mold removal company, we also liaise with your insurance company to streamline the claims process.
With a rich history dating back to 1998, Ace Cleaning & Restoration has been the go-to water damage and mold remediation company in Ronkonkoma for over two decades. We believe in personalized attention and superior service, which is synonymous with our family-owned business. Contact us today for flood cleanup, black mold removal, or any water damage restoration needs.
Your One-Stop Solution for Mold Remediation and Water Damage in Ronkonkoma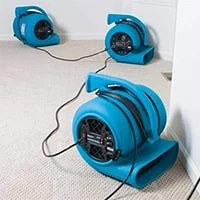 From storms and broken pipes to appliance malfunctions, we specialize in comprehensive water removal and flood damage repair. Whether it's crawlspace water damage, water damage cleanup, or basement water damage repair, we handle it all promptly and professionally.
Addressing Water Damage and Mold with Excellence
Mold, including black mold, often accompanies water damage. Our dedicated professionals conduct thorough mold inspections, followed by precise mold cleaning and mold treatment. We employ state-of-the-art equipment for mold remediation, ensuring a safe and healthy environment in your Ronkonkoma home.
Expert Solutions for Flooded Basements and Crawlspaces
Basements and crawlspaces are foundational elements of a home, and flooding in these areas can compromise the structural integrity and safety of the entire building. At Ace Cleaning & Restoration, we offer an all-encompassing solution for such problems. Leveraging our vast experience in mold elimination and water damage restoration, we ensure that these crucial spaces are not only drained of any unwanted water but also fully restored to their optimal state. We meticulously remove all traces of moisture, prevent mold growth, and strengthen the areas to prevent future incidents. Our objective is to reinstate the space's functionality and appearance, aiming always for the full satisfaction of our clients.
Emergency Response to Frozen, Burst, or Broken Pipes
Water damage, especially when resulting from frozen, burst, or broken pipes, can cause a ripple effect of problems in a home. Such incidents not only result in immediate water accumulation but can also lead to longer-term structural issues, mold growth, and damage to personal belongings. Recognizing the urgency of these situations, our team at Ace Cleaning & Restoration is on standby for rapid response. We prioritize swift water removal and damage repairs to minimize any further deterioration. Our message to homeowners is clear: in the face of such emergencies, timely action is imperative. By entrusting us with your water damage concerns, you're ensuring a prompt, professional, and effective solution.
Comprehensive Sewage Damage Cleanup and Removal
Handling sewage-related issues goes beyond just cleanup. It's a complex task that involves ensuring the complete removal of contaminants, pathogens, and other hazardous elements that can jeopardize the health of a building's occupants. At Ace Cleaning & Restoration, we don't take this responsibility lightly. Our team is equipped with advanced tools and adheres to strict, industry-leading protocols when dealing with sewage damage. Every step of our process, from initial assessment to the final stages of cleanup, is executed with utmost precision to guarantee the safety and health of your premises. By choosing our services, you're selecting a team dedicated to restoring a clean, hygienic, and safe environment for your home or business.
Choose Ace Cleaning & Restoration: The Premier Water & Mold Remediation Company in Ronkonkoma
Whether it's immediate assistance or scheduled service for mold cleanup, mold treatment, water damage restoration, or water damage repair, our hotline is always open. Let us restore your property and peace of mind, providing top-tier water damage and mold cleanup services in Ronkonkoma, NY..
Providing water damage Ronkonkoma NY services to 11741, 11779.
*We keep it safe and friendly. As a family-owned and operated business, we make sure that our materials are safe and non-toxic for children and pets. No troubles caused, just efficient and reliable cleaning and restoration service!"