24/7 live calls – ALWAYS talk to a person, not a machine
On our way in 60 minutes or less
Family-owned and operated company serving the area since 1998
Free estimates and mold inspections
We bill your insurance company directly
Our Clients Say it Best
Awesome! Ace did exactly what they said they would do and then some. Couldn't of asked for a better experience despite this difficult time. No one wants a flood in there home but thanks to Ace its like I never had one. Perfection from start to finish! – Dan B.
Check out all our 5-star reviews on Google
Ace Cleaning & Restoration: Fast & Effective Water Damage and Mold Remediation Services in Wainscott, NY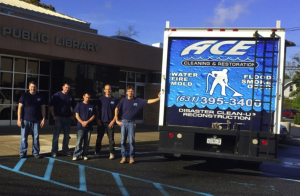 Welcome to Ace Cleaning & Restoration, your reliable mold inspection and water damage restoration company in Wainscott, NY. We understand the immediate need to handle issues like flood damage, water in the basement, or frozen pipe water damage, and are committed to offering prompt and comprehensive water damage services.
With 24/7 availability, we ensure that our mold specialists and water damage experts are always ready to assist you. Instead of an automated system, our team members, trained in mold cleaning and black mold removal, will address your concerns personally.
Our professionals can reach your location within an hour, equipped with state-of-the-art technology for water removal and water damage repair. Our water damage cleanup process is all-inclusive, ranging from halting the water source to complete restoration, making your property as good as new.
Facing Water or Mold Issues? Choose Ace Cleaning & Restoration's Expert Services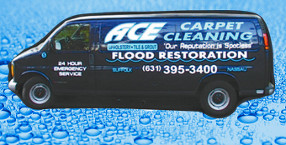 With financial stress associated with water damage repair and mold removal, we offer free estimates and mold inspections. Our team in Wainscott assesses the damage transparently, liaises with your insurance company to simplify claims, and focuses on mold treatment and water damage restoration.
Our mold remediation company has a history dating back to 1998. As a family-owned business, we pride ourselves on our community ties, offering personalized attention and caring service. Contact us today for a free estimate, and let us restore your property and peace of mind.
Wainscott Water Damage and Mold Cleanup Services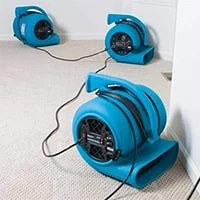 Water damage could arise from storms, appliance malfunctions, frozen pipes, or overflows. Our services include rapid water removal, flood cleanup, and water damage repair. We are a trusted mold removal company, offering comprehensive solutions for residential and commercial properties.
Comprehensive Water Damage Restoration & Mold Remediation Services
Our water damage restoration process starts with identifying the water source and includes complete water removal and cleanup. Utilizing professional equipment, we dry all areas, preventing potential mold growth and odor. We tackle everything from basement water damage to crawlspace water damage, ensuring thorough restoration.
Safe and Healthy Mold Cleanup
We recognize the importance of quick and effective mold remediation, ensuring a healthy environment. Our professionals conduct extensive inspections, employ advanced techniques for mold removal, and utilize mold cleaning and black mold removal to ensure a complete remedy.
Restoration of Basements and Crawlspaces
If you're dealing with a flooded basement or water in the basement, we offer complete solutions for basement water damage and crawlspace water damage cleanup.
Responding to Broken or Frozen Pipes
Our team is ready to handle water damage from broken or frozen pipes, including water in the basement. Utilize our water damage services to protect your property.
Sewage Damage Cleanup and Removal Services
Besides mold cleanup and water damage restoration, we provide sewage damage cleanup in Wainscott, adhering to strict protocols to decontaminate the area.
Your Premier Mold Remediation and Water Damage Restoration Company!
Ace Cleaning & Restoration is your go-to solution for mold removal and water damage cleanup in Wainscott, NY. Whether you need immediate help or want to schedule a mold inspection, our hotline is always open. Choose us for unmatched mold and water damage services and allow us to bring your property back to its former glory.
Providing water damage Wainscott NY services to 11975.
Learn More About Wainscott NY
The Wainscott School, established in 1730, held the distinction of being the last remaining one-room public schoolhouse in New York until the construction of an annex in 2008.
On the eastern side of Wainscott is Georgica Pond, where the prestigious Georgica Association has a 100-acre subdivision on the pond's west side. Among the notable residences in the association is Kilkare, a house constructed in 1880. This property gained fame as the beach house featured in the 2004 film Eternal Sunshine of the Spotless Mind. Attorney Michael J. Kennedy, who once owned Kilkare, hosted visits by Donald Trump and Ivana Trump for seven years until he represented Ivana in her divorce from Trump.
The East Hampton Airport houses the production site of the PBS children's show It's a Big Big World. The airport is located in the industrial park within Wainscott.
The Wainscott railroad station, once part of the Montauk Branch, ceased operations in the 1930s.
[/two_thirds]

Get a FREE Estimate Below: