Carpet Cleaning
What sets ACE Cleaning & Restoration Service apart from the competition? To put it simple our trade secret is the quality of service. We love to exceed a clients expectations. When you place your trust in ACE to clean the carpets in your home or business you will be impressed! Our technicians always place corner guards on the corners of your walls to prevent scratching them. We also use entry door jam foam insulation during the carpet cleaning service to prevent heat loss on frigid days and air conditioning loss on hot humid days while we are cleaning. We care about your comfort! Shoe covers, move and reset most furniture, blocks and tabs under furniture legs, and service with a smile are all a part of our legendary service. From the office staff to the IICRC certified technician at your home or business, you will be amazed. We train our staff to be quality driven and you can trust our neat, well groomed and educated technicians to carefully clean your textiles with attention to detail.
Carpet Manufacturers recommend and require having the carpeting in a residential or commercial establishment professionally cleaned by an IICRC certified from once every 12 – 18 months. If not, you risk voiding the Manufacturers Warranty.
REASONS TO CLEAN:
-Improved Appearance
-Control Indoor Dust and Allergens: Carpets act like filters in a home. Professional cleaning annually removes the dirt and spots imbedded in the carpet fibers to restore a like new appearance.
-Improves indoor air quality for everyone including allergy sufferers.
-To protect your investment
THE PROCESS What to expect:
-Pre Vacuuming of carpet to be cleaned
-Spot and stain identification process and treatment to maximize cleaning results
-Pre treatment of carpet with a spot and soil lifter and traffic lane conditioner
-Most furniture moving is included
-Truck mounted steam extraction process using our fresh water and no electricity from your property
-Cleaning detergents, deodorizers, and rinsing agents during the carpet cleaning process insure great results with fast drying time (2-4 hours on average) for that baby soft, like new, clean and healthy appearance once again!
CARPETS ACE CLEANS:
Synthetic, nylon, polyester, olefin, polypropylene, berbers and cut piles
Natural fiber carpets, wool, silk, sisal, and jute
AREA RUGS:
Whether natural or synthetic carpets, with or without fringe, ACE cleans them all; either on location or at our plant (preferred method when possible). Area rugs are pre cleaning inspected, rolled up, tagged for identification with customers information and cleaned professionally at our plant. For area rugs with fringe, ACE technicians will include a fringe treatment cleaning process to restore the white appearance once again, groom the area rug, hang dry in a controlled environment, roll up after drying, wrap in brown paper, deliver and reinstall on site & place the furniture on top of the area rug.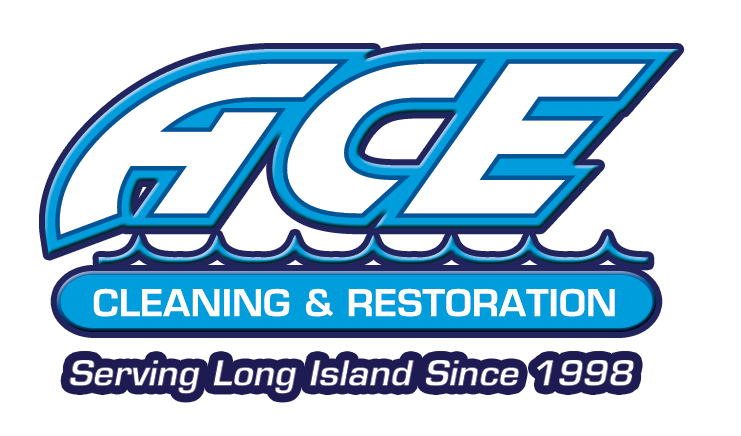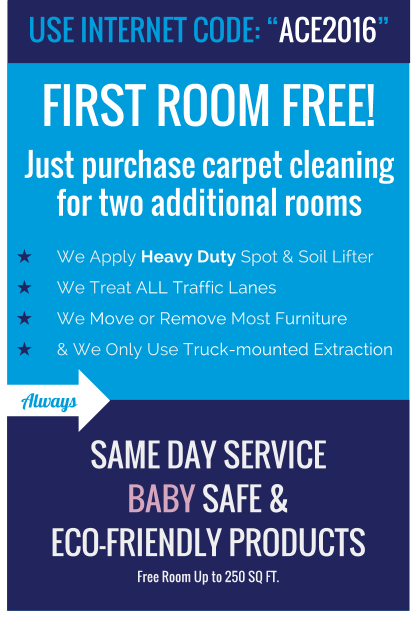 Dirty, soiled, unhealthy carpets? Don't replace, call ACE! Seeing Spots? "Our Reputation is Spotless!"
Get a FREE Estimate Below:
Call: 631-395-3400