24/7 live calls – ALWAYS talk to a person, not a machine
On our way in 60 minutes or less
Family-owned and operated company serving the area since 1998
Free estimates and mold inspections
We bill your insurance company directly
Our Clients Say it Best
Awesome! Ace did exactly what they said they would do and then some. Couldn't of asked for a better experience despite this difficult time. No one wants a flood in there home but thanks to Ace its like I never had one. Perfection from start to finish! – Dan B.
Check out all our 5-star reviews on Google
Delivering Expert Water & Mold Remediation, Including Mold Inspection & Mold Treatment in Quogue NY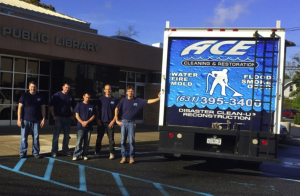 Welcome to Ace Cleaning & Restoration, your trusted water damage restoration company, mold remediation company, and flood cleanup provider in Quogue and East Quogue NY. Recognizing the urgency of handling water damage, flooded basement, and frozen pipe water damage, we are devoted to delivering fast, comprehensive, and reliable water damage services. Here you can expect personalized customer care for water damage cleanup, black mold removal, water removal, sewage damage cleanup, and more.
We stand out for our 24/7 availability, equipped with a team of mold specialists and water damage experts, ready to handle emergencies anytime. No automated responses; only genuine human connections to assist you during stressful times.
Reach us, and our highly skilled professionals, proficient in water damage repair, water damage restoration, and mold cleaning, will be at your location within an hour or less. They are prepared with the latest technology to handle Quogue water damage and mold cleanup swiftly and effectively. Our water damage cleanup protocol extends from stopping the water source to full extraction, restoration, and mold treatment, ensuring your property's revitalization.
Experience Water or Mold Damage? Ace Cleaning & Restoration Offers Water Damage Restoration and Mold Remediation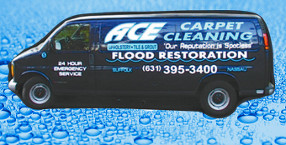 Water damage repair, mold removal, and dealing with basement water damage can be financially stressful. To alleviate this burden, we offer free estimates and mold inspections conducted by our mold specialists. Our Quogue team evaluates the damage, providing a clear cost estimate. We liaise with your insurance company for flood damage claims to reduce your administrative tasks, allowing you to focus on the restoration process.
Choosing us means excellence, professionalism, and expertise in water damage restoration, mold remediation, crawlspace water damage, and more. As a family-owned business serving the Quogue community for over two decades, we take pride in our community ties and the relationships we've fostered. Reach out to us for a free estimate and mold inspection, and let us restore your property and peace of mind.
Quogue Water Damage and Mold Restoration Services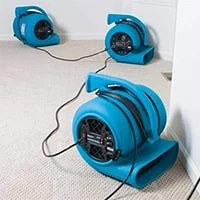 Our water damage services include flood cleanup, water in basement treatment, mold cleaning, and more. Ace Cleaning & Restoration specializes in all aspects of water damage restoration, mold remediation, and offers comprehensive solutions for your property. We handle everything from storms, sump pump failure, malfunctioning appliances, broken or leaking pipes, to toilet, sink, or bathtub overflow. Our rapid water removal and damage repair are vital.
Revitalizing Your Basements and Crawlspaces: Flooded Basement & Crawlspace Water Damage Solutions
Basements and crawlspaces are susceptible to mold and water damage. We excel in dealing with flooded basements and crawlspaces, providing comprehensive solutions to restore them to prime conditions. Ace Cleaning & Restoration's commitment to outstanding mold and water damage removal services extends to both basements and crawlspaces.
Addressing Frozen, Burst, or Broken Pipes & Water in Basement Issues
Broken pipes can cause instant flooding, leading to structural damage, property loss, and potential mold growth. Our team is ready to respond rapidly and effectively to such emergencies, including frozen pipe water damage and water in basement issues.
Sewage Damage Cleanup and Removal
We also handle sewage cleanup and removal in Quogue. Raw sewage is hazardous, posing serious health risks and damaging property. Our mold remediation company ensures safe and comprehensive sewage removal and decontamination.
Your Go-To Water & Mold Remediation Company for Mold Cleanup, Black Mold Removal, Water Damage Repair & More!
Ace Cleaning & Restoration is your complete solution for all water damage and mold cleanup needs in Quogue NY. Choose us for high-quality services like black mold removal, mold remediation, water damage restoration, water damage cleanup, basement water damage cleanup, and more. Let us restore your property to its pre-damage state. Contact us anytime; our 24-hour hotline is always open.
Providing water damage Quogue NY and East Quogue NY services to 11959.
Learn More About Quogue NY
East Quogue was first settled in 1673 and was referred to as Fourth Neck. During the 2010s, certain parts of the hamlet made efforts to establish themselves as a village. However, these attempts proved unsuccessful in 2019 when a majority of residents residing within the proposed village boundaries voted against the incorporation.
[/two_thirds]

Get a FREE Estimate Below: