24/7 live calls – ALWAYS talk to a person, not a machine
On our way in 60 minutes or less
Family-owned and operated company serving the area since 1998
Free estimates and mold inspections
We bill your insurance company directly
Our Clients Say it Best
Excellent service! Honest and fair. I used them on two different occasions- very professional. Came quickly. Got the job done perfectly. Came for a quote and was honest that there wasn't any mold. I would highly recommend them! – Clayton T.
Check out all our 5-star reviews on Google
Providing Immediate Water and Mold Remediation Services in East Hampton NY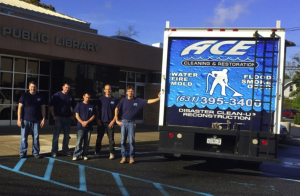 Welcome to Ace Cleaning & Restoration, your trusted source for water damage repair, mold remediation, and specialized mold treatment in East Hampton and East Hampton Village, NY. We understand the importance of quick response to water damage and mold problems, offering fast, comprehensive, and reliable solutions that include mold cleaning and black mold removal. Our personalized service covers every step of the cleanup, restoration, and mold inspection process.
Our 24/7 availability sets us apart. Emergencies can strike without notice, and our lines are always open. A skilled team member will assist you, highlighting our commitment to personal relationships during stressful times.
Within an hour, our expertly trained team, led by a mold specialist, can be at your site. With state-of-the-art technology, we're equipped to tackle water damage and mold issues in East Hampton effectively. We manage everything from identifying the water source to extensive water removal, cleanup, and flood damage restoration, ensuring your property returns to its original condition.
Experience the Trust of Ace Cleaning & Restoration for Water and Mold Damage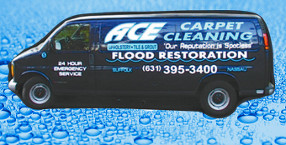 Aware of the financial burden of water damage repair and mold removal, we offer free mold inspections and estimates. Our East Hampton mold remediation company provides clear cost assessments, liaising with your insurance company to ease the claim process and reduce your workload, allowing you to concentrate on restoration.
Choosing Ace Cleaning & Restoration, a respected mold removal company, means selecting excellence, professionalism, and expertise in water damage restoration and mold remediation. We're not just a water damage company; we're a family-owned business with roots in the East Hampton community since 1998. Our dedication is evident in our strong client relationships. Opt for us for mold cleanup, flooded basement repair, water in basement solutions, and other water damage services, and feel the personalized care and service synonymous with the Ace Restoration family.
Water Damage and Mold Restoration Services in East Hampton: A Comprehensive Approach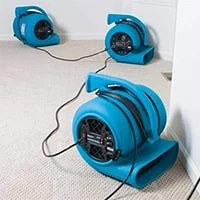 Water damage, whether caused by storms, broken or frozen pipe water damage, sump pump failure, appliance malfunctions, or overflows, requires immediate water removal and damage repair. Specializing in all aspects of water damage restoration, flood cleanup, and mold remediation, we provide extensive solutions for your property, including basement water damage and crawlspace water damage cleanup.
Our Methodology for Water Damage Restoration
Our procedure begins with halting the water source, followed by extensive water damage cleanup. Utilizing advanced equipment like dehumidifiers, air movers, wall cavity dryers, wood floor drying systems, and thermal imaging cameras, we ensure a complete water damage restoration process. We concentrate on water removal and meticulous drying of all affected areas to prevent potential mold growth and odor.
Choose Us for Expert Water and Mold Cleanup in East Hampton
As your trusted water damage restoration company in East Hampton, our certified technicians handle water damage cleanup and mold remediation efficiently. Whether it's minor residential flooding or major commercial incidents, we offer water damage repair services tailored to your needs.
Mold Remediation Services: Ensuring a Secure and Healthy Living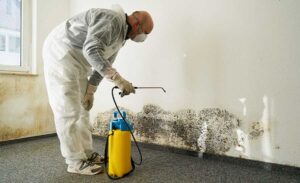 Mold, particularly after water damage, requires swift mold treatment. Our certified mold remediation company in East Hampton offers comprehensive mold inspections and black mold removal to ensure a healthy environment.
Thorough Inspections: Finding Mold Wherever It Hides
Our mold specialist conducts in-depth inspections to detect mold in carpets, furniture, drywall, and more. With advanced techniques, we identify hidden mold colonies for a complete property evaluation.
Eliminating Mold: Rapid Cleanup and Repair
Our experts employ proven techniques and top-of-the-line equipment for prompt mold removal and mold cleanup, ensuring complete remediation.
Rejuvenating Basements and Crawlspaces: Specialized Cleanup Services
We excel in resolving mold and water damage in basements and crawlspaces. Contact Ace Cleaning & Restoration today for basement and crawlspace water damage cleanup.
Handling Frozen, Burst, or Damaged Pipes
Broken pipes can cause sudden water damage, leading to basement floods. Our team addresses such emergencies, restoring your property from damage caused by frozen or broken pipes.
Sewage Damage Cleanup and Removal: Comprehensive Solutions
We manage sewage damage cleanup and removal, following stringent protocols to restore affected areas, safeguarding your home or office's health and safety.
Your Premier Water & Mold Remediation Company in East Hampton
Choose Ace Cleaning & Restoration for top-tier water and mold cleanup services. Reach out to us 24/7, and let us restore your property to its former glory.
Providing water damage East Hampton NY and East Hampton Village NY services to 11937, 11975.
Learn More About East Hampton NY
The Mulford Farmhouse, located on James Lane, is the most well-preserved English colonial house from the 17th century in East Hampton. The barn on the property dates back to 1721, and the entire complex is now operated as a living museum. It is listed on the National Register of Historic Places. The house, built in 1680 for Josiah Hobart, an influential early settler, was named in the first formal deed of conveyance of East Hampton, known as the East-Hampton Patent or Dongan Patent. The patent, signed in 1686 by Thomas Dongan, the Governor of New York at the time, granted the Town of East Hampton to its new proprietors. Capt. Hobart was named one of the "Trustees of the freeholders and commonalty of the town of East-Hampton."
[/two_thirds]

Get a FREE Estimate Below: