24/7 live calls – ALWAYS talk to a person, not a machine
On our way in 60 minutes or less
Family-owned and operated company serving the area since 1998
Free estimates and mold inspections
We bill your insurance company directly
Our Clients Say it Best
Awesome! Ace did exactly what they said they would do and then some. Couldn't of asked for a better experience despite this difficult time. No one wants a flood in there home but thanks to Ace its like I never had one. Perfection from start to finish! – Dan B.
Check out all our 5-star reviews on Google
Fast & Effective Water Damage & Mold Remediation Services in Amagansett, NY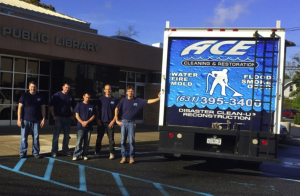 Welcome to Ace Cleaning & Restoration, Amagansett's premier water damage restoration company. Our services range from flood cleanup to black mold removal and everything in between. We understand the urgency of dealing with water damage and mold issues, offering comprehensive water damage services that include everything from frozen pipe water damage repair to sewage damage cleanup.
At Ace Cleaning & Restoration, we're committed to being there for you at all times. Our 24-hour availability ensures immediate response to any water or mold emergency. A member of our skilled team will personally assist you, building a human connection in stressful times.
Our trained professionals, equipped with cutting-edge technology, can be at your location within an hour. They are experts in handling water in basements, water damage cleanup, and mold removal, ensuring your property is restored to its original state.
Need Help with Water Damage or Mold? Ace Cleaning & Restoration is Your Answer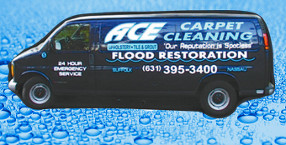 If you're dealing with water damage repair or mold removal, we can ease your financial stress. We offer free estimates and mold inspections by a certified mold specialist. Our team in Amagansett will evaluate flood damage and other issues, giving you an exact cost of restoration. We handle insurance claims, allowing you to concentrate on the recovery process.
Ace Cleaning & Restoration is more than just a mold remediation company or a mold removal company; we're a family-owned business with over two decades of serving Amagansett. We value community bonds and customer relationships, providing personalized service and care. Contact us for a free estimate and let us bring back tranquility to your property.
All-Inclusive Water Damage and Mold Treatment in Amagansett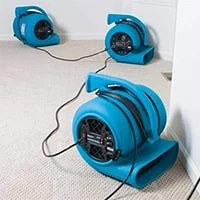 From storms to appliance failures, broken or frozen pipes, our water damage repair services cover all bases. Quick water removal and efficient damage repair are vital, and our proficient team offers complete solutions, including basement water damage and crawlspace water damage restoration.
Our Approach to Water Damage Restoration
Our process starts with identifying and halting the water source, followed by water removal and thorough cleanup. Using specialized equipment, we ensure all areas, including carpets and documents, are meticulously dried to prevent mold growth and odor.
Your Trusted Company for Amagansett's Water and Mold Cleanup Needs
With 20+ years of experience, we handle water damage cleanup and mold cleaning professionally. From minor floods to significant commercial incidents, we're ready to tackle it all.
Mold Remediation Services: Creating a Secure and Healthy Atmosphere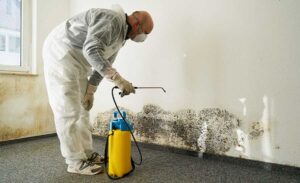 Mold is common after water damage, and our mold remediation process includes comprehensive inspections, followed by prompt and effective cleaning and repair. Our experts use industry-approved techniques to remove mold, ensuring complete remediation.
Basement and Crawlspace Water Damage Restoration
Basements and crawlspaces are susceptible to mold and water damage. We specialize in flooded basement and crawlspace water damage cleanup, restoring these spaces to their original conditions.
Frozen, Burst, or Broken Pipes Repair
Broken pipes can cause instant flooding and potential mold growth. Our team offers frozen pipe water damage services, restoring damage caused by frozen or burst pipes.
Sewage Damage Cleanup and Removal
We handle sewage damage cleanup and removal, adhering to strict protocols for safe and comprehensive sewage removal and decontamination.
Choose Us – Amagansett's Leading Water & Mold Remediation Company!
Ace Cleaning & Restoration is your ultimate choice for all water and mold cleanup needs in Amagansett, NY. From flood damage repair to mold cleaning, water damage restoration to mold treatment, we have you covered. Contact us for superior service, and let us restore your property to perfection.
Providing water damage Amagansett NY services to 11930, 11937.
Learn More About Amagansett NY
Amagansett gets its name from the Montaukett term meaning "place of good water," referring to a water source near what is now Indian Wells Beach.
Amagansett was initially settled by families with English ancestry, such as the Baker, Conklin, and Barnes families. It also saw settlement by Dutch brothers Abraham and Jacob Schellinger, whose father was a merchant from New Amsterdam (present-day New York City). The Schellinger brothers relocated to East Hampton between 1680 and 1690 after the English took control of New Amsterdam.
During World War II, in June 1942, a failed Nazi attack on the United States known as Operation Pastorius took place. As part of this operation, four German spies were dropped off by a submarine on Atlantic Avenue Beach in Amagansett. They managed to reach the Long Island Rail Road station in the village and board a train bound for NYC. However, their presence was noticed by a Coast Guardsman who was assigned to patrol the beach. The Coast Guardsman alerted the police and the FBI about the suspicious individuals.
[/two_thirds]

Get a FREE Estimate Below: