24/7 live calls – ALWAYS talk to a person, not a machine
On our way in 60 minutes or less
Family-owned and operated company serving the area since 1998
Free estimates and mold inspections
We bill your insurance company directly
Our Clients Say it Best
We arrived home to a flood at 330 pm on a Sunday. We called Ace and in 90 minutes later Kevin and his crew were here with 4 trucks to begin the clean up. They worked until about 10 that night and were our constant companions for the next week. They are EXTREMELY professional and so trustworthy that we had no problem leaving them alone when we had to go out. Ace has our unqualified recommendation. – Stanley L.
Check out all our 5-star reviews on Google
Ace Cleaning & Restoration: Leading Mold and Water Damage Remediation in Sag Harbor, NY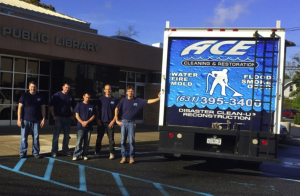 Ace Cleaning & Restoration is your trusted partner in Sag Harbor, NY, specializing in water damage restoration, mold inspection, mold cleaning, and mold treatment. Understanding the urgency of water damage and mold infestation, we offer rapid, comprehensive, and reliable water damage services, including black mold removal and flood cleanup.
Open 24/7, we pride ourselves on our commitment to provide immediate assistance. Rather than encountering automated responses, you'll connect with a mold specialist on our team, enhancing the personal connection during such critical times.
Our professionals, armed with the latest technology, arrive within an hour to tackle your water damage and mold cleanup needs, from water removal to complete water damage repair. Our approach includes everything from stopping the water source to thorough water damage cleanup and restoration, ensuring your property's original state.
Your Trusted Resource for Water Damage and Mold Remediation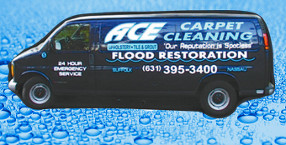 Navigating the financial strain of water damage repair and mold removal can be challenging. To alleviate concerns, we offer free estimates and mold inspections. Our Sag Harbor mold remediation company measures damage scope, providing transparent and accurate cost assessments. We also liaise with your insurance company to simplify claims, letting you concentrate on restoration.
Selecting Ace Cleaning & Restoration means choosing a family-owned mold removal company with over two decades of experience. Beyond being a water damage restoration company, we value community ties and client relationships. Contact us for a free estimate and let us restore your property and peace of mind.
Water Damage Solutions and Mold Cleanup Services in Sag Harbor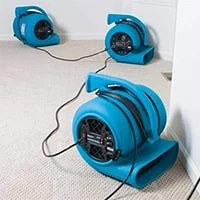 Water damage can result from various factors such as storms, appliance malfunctions, leaky or frozen pipe water damage, or simple overflows. Swift water removal and damage repair is vital. We specialize in all aspects of water damage restoration, flood damage repair, basement water damage, and crawlspace water damage.
Water Damage Restoration Techniques
We start by locating the source and follow with comprehensive water removal and water damage cleanup. Our advanced equipment ensures an all-inclusive restoration process, including drying all areas to prevent mold growth.
Why Choose Us for Water Damage and Mold Cleanup in Sag Harbor
As a seasoned water damage company, we offer proficient water damage cleanup and mold remediation. Our certified technicians tackle all damages with skill and state-of-the-art equipment.
Mold Remediation: Safe and Thorough Cleaning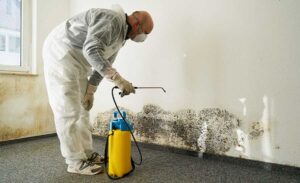 We prioritize swift mold remediation, employing industry-approved techniques and tools to eradicate mold, ensuring complete cleanup.
Basement and Crawlspace Restoration
Basements and crawlspaces are versatile spaces in homes, though they're frequently susceptible to mold and water damage. Ace Cleaning & Restoration excels in managing flooded basements and crawlspaces, offering comprehensive solutions to bring these spaces back to their prime conditions.
Ace Cleaning & Restoration is dedicated to providing top-notch mold and water damage removal services for both basements and crawlspaces. With our experienced team, industry-standard techniques, and high-quality equipment, we aim for customer satisfaction and professional excellence, aspiring to restore your spaces to their optimal conditions. Don't let mold and water damage threaten the usefulness and safety of your basements and crawlspaces. Contact Ace Cleaning & Restoration today for crawlspace and basement water damage cleanup.
Dealing with Frozen, Burst, or Broken Pipes
Broken pipes can trigger water damage instantly, flooding your home within minutes. Delaying repairs could result in structural damage, property loss, and potential mold growth. During colder months, inadequate insulation or unregulated heating can cause pipes to freeze and burst, leading to basement floods. Our team is ready to respond to such emergencies swiftly and efficiently. Using our water damage services, we can rectify damage in your Sag Harbor home caused by frozen, burst, or broken pipes, ensuring your property is protected.
Sewage Damage Cleanup and Removal
We also handle sewage cleanup and removal in Sag Harbor, in addition to water damage and mold remediation. Raw sewage is not only unpleasant but also hazardous, posing serious health risks and damaging property. Our professionals have the necessary tools and knowledge to ensure safe and comprehensive sewage removal. We adhere to strict protocols to decontaminate and restore the affected areas, protecting the health and safety of your home or office.
The Premier Mold Remediation and Water Damage Company Near You!
Choose Ace Cleaning & Restoration for top-tier water damage and mold cleanup services in Sag Harbor, NY. Reach out to our 24-hour hotline, and we'll restore your property to its pristine condition.
Providing water damage Sag Harbor NY services to 11963.
Learn More About Sag Harbor NY
Sag Harbor was established by English colonists sometime between 1707 and 1730. Many settlers likely migrated from New England via water. The name "Sag Harbor" first appeared on a bill of lading in 1730.
Although some accounts suggest that the village was named after the nearby settlement, historians argue that both derived their names from a tuber cultivated by the local Pequot people. This tuber served as a staple crop, and in the Pequot's Algonquian language, it was called "sagabon." The colonists sent this crop to England, and today the tuber-producing vine is known as the Apios americana.
[/two_thirds]

Get a FREE Estimate Below: