24/7 live calls – ALWAYS talk to a person, not a machine
On our way in 60 minutes or less
Family-owned and operated company serving the area since 1998
Free estimates and mold inspections
We bill your insurance company directly
Our Clients Say it Best
Excellent service! Honest and fair. I used them on two different occasions- very professional. Came quickly. Got the job done perfectly. Came for a quote and was honest that there wasn't any mold. I would highly recommend them! – Clayton T.
Check out all our 5-star reviews on Google
Providing Prompt and Comprehensive Water & Mold Inspection and Treatment in Montauk, NY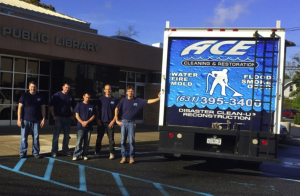 Welcome to Ace Cleaning & Restoration, Montauk's leading water damage restoration and mold remediation company. Our services encompass everything from mold inspection and treatment to black mold removal and mold cleanup. We know the urgency of addressing water in basement, flood damage, or frozen pipe water damage and respond swiftly with our expert solutions.
Open 24/7 for emergency support, our mold specialist team prioritizes human connection over automated response. We're committed to building strong relationships, especially during such challenging times.
Our experienced professionals arrive at your site within an hour, fully equipped to handle water damage repair, water damage cleanup, water removal, and mold removal in Montauk. Our thorough protocol ensures that your property is restored to its pre-damage state.
Water and Mold Damage Solutions by Ace Cleaning & Restoration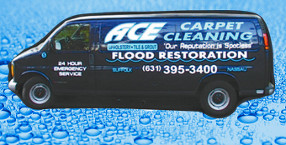 With Ace Cleaning & Restoration, you get much more than a simple water damage repair. We are a family-owned business serving Montauk since 1998, and we pride ourselves on our professionalism and expertise in water damage restoration and mold remediation. Free estimates, mold inspections, and direct liaisons with your insurance company help you focus on what matters most: getting back to normal.
Montauk's Expertise in Water Damage and Mold Remediation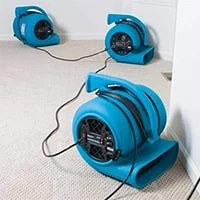 From flooded basements to sewage damage cleanup, Ace Cleaning & Restoration specializes in water damage services tailored to your needs. Whether it's basement water damage, crawlspace water damage, or flood cleanup, we've got you covered.
Our Comprehensive Water Damage Restoration Strategy
We're not just a water removal or mold removal company; we're a full-service water damage restoration company with a focus on complete recovery. Our experts ensure everything is dried and sanitized to prevent mold growth, using cutting-edge tools such as dehumidifiers, thermal imaging cameras, and specialized drying machines.
Trusted Water and Mold Cleanup in Montauk
Our certified technicians are at the forefront of water damage cleanup and mold remediation, offering over two decades of expertise. From minor home floods to significant commercial incidents, we're your go-to water damage and mold removal company.
Mold Remediation Services for Safe Environments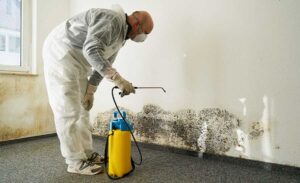 Our mold specialists conduct thorough inspections and rapid mold cleaning, adhering to industry-standard techniques to ensure a healthy environment. From mold inspection to mold treatment, trust us to handle all your mold-related needs.
Flooded Basements & Crawlspaces Restoration
Don't let water in basement or crawlspace water damage ruin your space. Ace Cleaning & Restoration excels in treating flooded basements and crawlspaces with dedicated basement and crawlspace water damage cleanup.
Emergency Repairs for Frozen or Burst Pipes
Quickly addressing frozen pipe water damage is vital. Our water damage services include immediate repairs for burst or broken pipes, safeguarding your property.
Expert Sewage Damage Cleanup and Removal
We provide complete sewage damage cleanup in Montauk, adhering to strict protocols to ensure safety and sanitation.
Your Top Water & Mold Remediation Company in Montauk, NY!
Choose Ace Cleaning & Restoration for the best water damage and mold cleanup services. Our 24-hour hotline is always available. Let us restore your property to its pristine condition. Contact us today!
Providing water damage Montauk NY services to 11954.
Learn More About Montauk NY
Over the years, Montauk has served as a base for various military branches, including the Army, Navy, Coast Guard, and Air Force. The historic Montauk Point Light, the first lighthouse in New York state and the fourth oldest active lighthouse in the United States, is found here.
Montauk is a popular tourist destination and boasts six state parks. It is renowned for its exceptional fishing opportunities and proudly claims to hold more world saltwater fishing records than any other port globally. Positioned 20 miles off the coast, it is home to New York state's largest commercial and recreational fishing fleet.
[/two_thirds]

Get a FREE Estimate Below: