24/7 live calls – ALWAYS talk to a person, not a machine
On our way in 60 minutes or less
Family-owned and operated company serving the area since 1998
Free estimates and mold inspections
We bill your insurance company directly
Our Clients Say it Best
Excellent service! Honest and fair. I used them on two different occasions- very professional. Came quickly. Got the job done perfectly. Came for a quote and was honest that there wasn't any mold. I would highly recommend them! – Clayton T.
Check out all our 5-star reviews on Google
Providing Comprehensive Water Damage & Mold Inspection Services in Bridgehampton NY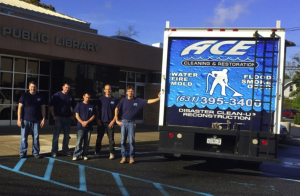 Welcome to Ace Cleaning & Restoration, the mold remediation company specializing in water damage restoration, mold removal, black mold removal, and flood cleanup in Bridgehampton, NY. Recognizing the urgency in addressing issues like flood damage, water in basement, flooded basement, frozen pipe water damage, and basement water damage, we provide rapid, comprehensive, and trustworthy services.
We're here 24/7 for you. Real people, not robots, answer our phones to establish human connections during these stressful situations like sewage damage cleanup or water damage repair. Our certified mold specialist and water damage experts will reach your site within an hour, equipped with state-of-the-art tools for efficient water removal and mold cleanup.
Why Choose Ace Cleaning & Restoration for Water or Mold Treatment in Bridgehampton?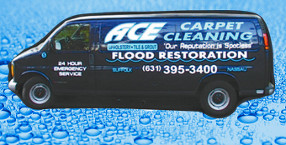 With over two decades of community service, our family-run water damage restoration company offers free estimates, mold inspections, and seamless insurance claims process. We take pride in our professionalism, excellence, and proficiency in water damage restoration and mold remediation services.
Our services range from water damage repair to crawlspace water damage cleanup. Our technicians, identifiable in ACE uniforms, deliver quality service ensuring customer satisfaction and professional excellence. Choose Ace Restoration family, a mold removal company that cares for your property and well-being.
Bridgehampton Services: Water Damage, Mold Removal & Beyond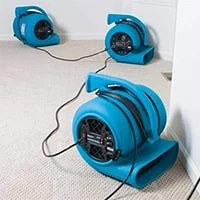 From storms to malfunctioning appliances to frozen or broken pipes, quick water removal and damage repair are vital. We offer comprehensive solutions for water damage cleanup, mold cleaning, black mold removal, and basement water damage restoration.
Restoring Basements, Crawlspaces & Addressing Pipe Issues
Specializing in flooded basement and crawlspace water damage cleanup, we restore these valuable spaces to their original state. Our water damage services include rapid response to emergencies caused by frozen, burst, or broken pipes.
Sewage Damage Cleanup, Mold Remediation, and More
We also handle hazardous sewage cleanup and removal, adhering to strict protocols to protect your property. As certified professionals, our expertise extends to mold-related issues, mold treatment, and mold cleaning, ensuring a healthy environment.
Your Top Mold and Water Damage Restoration Company in Bridgehampton NY!
Choose Ace Cleaning & Restoration for top-tier water damage and mold remediation, mold cleanup, and flood cleanup services. We're your one-stop solution, always ready to restore your property to its pre-damage state. Contact us today for immediate assistance or to schedule an appointment, and let us take care of your peace of mind.
Providing water damage Bridgehampton NY services to 11932, 11962, 11963, 11976.
Learn More About Bridgehampton NY
Bridgehampton's history dates back to the establishment of Southampton in 1640. As settlers began moving eastward, they arrived at an area referred to by the Shinnecock Indians as Sagaponack and Mecox. Near Sagg Pond, these settlers formed a community called Bullhead, which was later renamed Bridgehampton after a bridge constructed across the pond.
During the 18th century, Bridgehampton was home to the infamous criminal and memoirist Stephen Burroughs. In 1793, Burroughs played a role in establishing the town's first library, and the books he acquired could still be found in the Bridgehampton Public Library until 2002.
Bridgehampton gained prominence as the host of the Hampton Classic, a renowned horse show. Additionally, it featured a road racing course that played a significant role in American automobile racing.
[/two_thirds]

Get a FREE Estimate Below: