24/7 live calls – ALWAYS talk to a person, not a machine
On our way in 60 minutes or less
Family-owned and operated company serving the area since 1998
Free estimates and mold inspections
We bill your insurance company directly
Our Clients Say it Best
Excellent service! Honest and fair. I used them on two different occasions- very professional. Came quickly. Got the job done perfectly. Came for a quote and was honest that there wasn't any mold. I would highly recommend them! – Clayton T.
Check out all our 5-star reviews on Google
Ace Cleaning & Restoration: Your Trusted Mold and Water Damage Remediation Experts in Water Mill, NY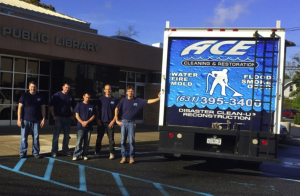 Are you facing issues like water in the basement, flooded basement, or frozen pipe water damage? Welcome to Ace Cleaning & Restoration, Water Mill, NY's go-to solution for water damage restoration, mold remediation, and related services. Our mold removal company is highly regarded for its fast response and effective mold cleanup procedures. Our mold specialists are skilled in black mold removal and general mold treatment, ensuring a complete restoration of your property.
With a commitment to excellence, we offer round-the-clock water damage services, as we know that emergencies don't follow regular business hours. Our water removal and water damage cleanup processes are quick and efficient, making us a reliable water damage restoration company you can count on. If you need sewage damage cleanup, flood cleanup, or basement water damage repair, our team is just a call away.
Armed with advanced equipment and techniques, our professionals can address crawlspace water damage and other water damage repairs promptly. Our comprehensive approach covers everything from the initial water damage inspection to complete restoration, aiming to bring your property back to its original condition.
Dealing with Mold or Water Damage? Ace Cleaning & Restoration Offers Comprehensive Solutions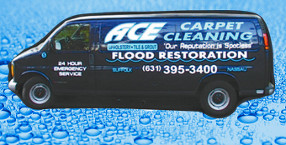 The burden of water damage repair and mold removal can be financially stressful. That's why we offer complimentary mold inspections and transparent cost estimates. Our mold remediation company in Water Mill conducts thorough assessments, providing an accurate breakdown of restoration costs. We even work directly with your insurance provider to ease the claim process, letting you focus on restoration rather than administrative hassles.
Choosing Ace Cleaning & Restoration means selecting a family-owned business with a rich heritage dating back to 1998. As more than just a mold removal company, we have served the Water Mill community with dedication and personalized care for over two decades. From flood damage to mold inspection and mold cleaning, we are the embodiment of professionalism and expertise.
Don't let mold or water damage disrupt your life. Reach out to us today for a free estimate and comprehensive support from our team of mold and water damage specialists. Let us restore your property and peace of mind with our tailored solutions, reflecting our core values of excellence, trust, and community connection.
Water Mill's Premier Water Damage and Mold Restoration Services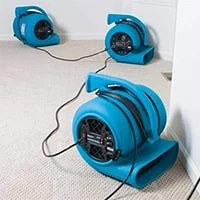 Water damage can spring from a variety of sources, including storms, sump pump failures, faulty appliances like refrigerators, washing machines, water heaters, or dishwashers, ruptured or frozen pipes, or even a simple toilet, sink, or bathtub overflow. Rapid and effective water removal and damage repair are critical. At Ace Cleaning & Restoration, we are adept at every facet of water damage restoration and mold remediation, providing complete solutions for your property.
Our Strategy for Water Damage Restoration
Our strategy for water damage restoration commences with pinpointing and halting the water source, followed by exhaustive water removal and cleanup. With the aid of cutting-edge tools, including professional dehumidifiers, air movers, wall cavity dryers, wood floor drying systems, and thermal imaging cameras, we ensure a comprehensive restoration process. We don't just focus on water removal but also diligently dry all affected areas, including carpets, walls, and documents. This proactive approach aids in preventing potential mold growth and odor.
Expect Excellence from Us for Your Water Mill Water and Mold Cleanup
As your preferred water damage company serving Water Mill, NY, you can rely on our certified technicians, easily identifiable in their ACE uniforms and service vehicles. With over two decades of experience, we handle water damage cleanup and mold remediation swiftly and professionally. Regardless of the scale of the damage, from minor residential flooding to large-scale commercial incidents, we possess the expertise and equipment to handle it effectively.
Mold Remediation Services: Crafting a Safe and Healthy Space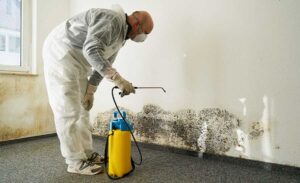 Mold is a common aftermath of water damage. At Ace Cleaning & Restoration, we understand the importance of promptly and effectively dealing with mold issues to create a safe and healthy environment for our clients. As certified professionals backed by the Institute of Inspection Cleaning and Restoration Certification, Inc. (IICRC), we are armed with the necessary skills and knowledge to address mold-related concerns in residential and commercial properties.
Detailed Inspections: Uncovering Mold Growth in Every Corner
Our dedicated team kickstarts the mold remediation process by carrying out detailed inspections of the affected property. We scrutinize everything, including carpets, furniture, drywall, upholstery, and any other areas prone to mold growth. By utilizing advanced techniques and equipment, we can detect even hidden mold colonies, ensuring a comprehensive evaluation of your Water Mill home.
Mold Elimination: Quick and Effective Cleanup and Repair
Upon identification of mold growth, our team springs into action. Recognizing the urgency of the situation, we prioritize swift response to prevent further damage and potential health risks. With years of experience in mold remediation, we've refined our skills to effectively eradicate mold from every corner of your property. Our experts use industry-approved techniques and state-of-the-art equipment to remove mold colonies, ensuring thorough and effective remediation.
Restoring Your Basements and Crawlspaces
Basements and crawlspaces, while versatile areas in homes, are frequently susceptible to mold and water damage. Ace Cleaning & Restoration excels in managing flooded basements and crawlspaces, providing comprehensive solutions to return these spaces to their prime conditions.
Ace Cleaning & Restoration is dedicated to delivering exceptional mold and water damage removal services for both basements and crawlspaces. Leveraging our experienced team, industry-standard techniques, and top-grade equipment, we aim for customer satisfaction and professional excellence. Don't let mold and water damage undermine the utility and safety of your basements and crawlspaces. Contact Ace Cleaning & Restoration today for crawlspace and basement water damage cleanup.
Managing Frozen, Burst, or Broken Pipes
Damaged pipes can trigger water damage instantly, flooding your home within minutes. Delayed repairs can lead to structural damage, property loss, and potential mold growth. During colder months, inadequate insulation or unregulated heating can cause pipes to freeze and burst, leading to basement floods. Our team is ready to respond to such emergencies promptly and efficiently. Using our water damage services, we can restore damage in your Water Mill home caused by frozen, burst, or broken pipes, ensuring your property is safeguarded.
Sewage Damage Cleanup and Removal
In addition to water damage and mold remediation, we also handle sewage cleanup and removal in Water Mill. Raw sewage is not only unpleasant but also hazardous, posing severe health risks and causing property damage. Our professionals are equipped with the necessary tools and knowledge to ensure safe and comprehensive sewage removal. We adhere to strict protocols to decontaminate and restore the affected areas, safeguarding the health and safety of your home or office.
The Best Water & Mold Remediation Company Near You!
Ace Cleaning & Restoration is your all-in-one solution for all water damage and mold cleanup needs in Water Mill, NY. Whether you need immediate assistance or wish to schedule an appointment, our 24-hour hotline is always open. Choose us for top-tier water damage and mold cleanup services, and let us restore your property to its pre-damage condition.
Providing water damage Water Mill NY services to 11976.
Learn More About Water Mill NY
In 1644, England granted Edward Howell a plot of land measuring 40 acres near the newly established settlement. He was given this land with the purpose of constructing a mill where settlers could grind their grain into meal. Over time, this mill became a significant landmark, and other emerging settlements were often described as being "east or west of the watermill." As the years passed and the 1800s arrived, the region came to be known as Water Mills, later changing its name to Water Mill. In 1983, Howell's Water Mill was officially added to the National Register of Historic Places (NRHP).

Get a FREE Estimate Below: