Always connect with a real person, 24/7 – No automated responses
Prompt response within 60 minutes
Serving the community since 1998 as a family-owned business
No-obligation mold inspections and estimates
Direct billing to your insurance provider
What Our Customers Are Saying
Stanley L. shares, "We came home to a flood on a Sunday afternoon. Within 90 minutes, Ace's team was on our doorstep. Their professionalism and dedication were unmatched. We fully trusted them, even leaving them unattended. Ace is our top recommendation."
See all our 5-star Google reviews
Your Go-To for Water & Mold Solutions: Inspections, Cleanup, Treatment, and More in Long Island NY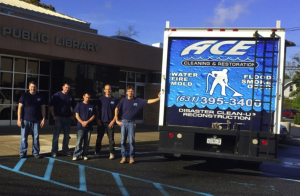 Introducing Ace Cleaning & Restoration, Long Island, NY's trusted partner for water damage recovery and mold removal. From flooded basements to pipe bursts, our range of services covers water extraction to damage repairs. Moreover, our mold remediation covers comprehensive mold treatment, ensuring your space is safe and restored.
Available around the clock, Ace Cleaning & Restoration guarantees you'll speak with a caring individual, not a robot. In times of distress like sewage and flood cleanups, we understand the value of human touch.
Our skilled team, equipped with the latest in technology, is ready to be at your service within an hour. Whether it's stopping a leak or a complete restoration, we guarantee the return of your property's initial state. Our exhaustive cleanup process includes all facets of water damage repairs.
Got Water & Mold Troubles? Ace Cleaning & Restoration is Here to Help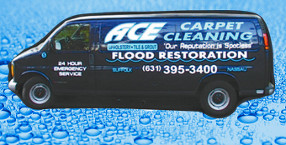 Water damage and mold treatments can be expensive. That's why we offer a free mold inspection by our certified experts, followed by a clear cost assessment. Our Long Island crew also coordinates directly with your insurance, streamlining the claim process, freeing you from added stress. With Ace Cleaning & Restoration, you're choosing unparalleled service in water and mold remediation. Being a community-centric, family-owned business for over 20 years, we take pride in our personal connections. Join the Ace family today and let us restore not just your property but also your peace of mind.
Comprehensive Water Damage & Mold Services in Long Island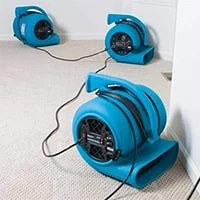 Water damage can be a result of multiple sources, from weather events to appliance malfunctions. Ace Cleaning & Restoration offers all-inclusive water and mold damage solutions, ensuring the complete restoration of your property.
Our Method for Water Damage Repairs
We start by pinpointing the water source and following it with a meticulous cleanup. Using the most advanced tools, we guarantee a thorough restoration. Our approach not only removes water but also ensures drying of all affected materials, thus preventing mold and residual smells.
Why Choose Ace Cleaning & Restoration
Mold can be a serious aftermath of water damage. Recognizing this, we prioritize prompt mold treatments. As certified specialists supported by the IICRC, we're equipped to handle mold issues in all property types.
Mold Treatment: Ensuring a Healthy Living Space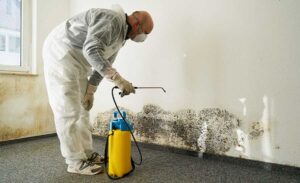 At Ace Cleaning & Restoration, we are dedicated to swiftly and effectively addressing mold issues. Our IICRC-certified professionals have the expertise to manage mold troubles in any property, ensuring a safe environment.
Inspection: Detecting Every Mold Spot
Our team begins by thoroughly inspecting your property, ensuring no mold spot is missed. With our advanced tools, even hidden molds stand no chance.
Mold Removal: Quick and Thorough
Once detected, we act swiftly. Our experienced team uses the best techniques to ensure complete mold removal.
Reviving Basements and Crawlspaces
Being vulnerable to water and mold damage, basements and crawlspaces need special attention. We specialize in restoring these spaces, ensuring they are safe and functional.
Addressing Pipe Issues
Pipe issues can lead to sudden water damage. We are prepared to tackle such emergencies, ensuring your property's safety.
Sewage Cleanup
Apart from mold and water damage, we also cater to sewage cleanup in Long Island. Our professionals ensure safe and thorough sewage removal, guaranteeing your property's safety.
Ace Cleaning & Restoration: The Best in Long Island, NY
For all water and mold-related issues in Long Island, NY, trust Ace Cleaning & Restoration. Our 24/7 hotline ensures you always have someone to turn to. Experience the best in water and mold restoration and regain your property's original glory.
Providing services to Long Island NY, including 11377, 11101, 11102, 11103, 11106.

Get a FREE Estimate Below: