24/7 live calls – ALWAYS talk to a person, not a machine
On our way in 60 minutes or less
Family-owned and operated company serving the area since 1998
Free estimates and mold inspections
We bill your insurance company directly
Our Clients Say it Best
Excellent service! Honest and fair. I used them on two different occasions- very professional. Came quickly. Got the job done perfectly. Came for a quote and was honest that there wasn't any mold. I would highly recommend them! – Clayton T.
Check out all our 5-star reviews on Google
Comprehensive Water Damage & Mold Remediation Services in Southampton NY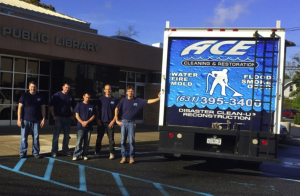 Welcome to Ace Cleaning & Restoration, your trusted mold remediation company in Southampton, NY, offering a full range of services. From water in the basement to frozen pipe water damage, we acknowledge the immediate need to address these pressing issues. With a team of mold specialists and dedicated professionals, we provide prompt, all-encompassing, and dependable water damage solutions and mold treatments.
Our services are available 24/7 because we understand that emergencies can occur unexpectedly. Whether it's flood damage or flooded basement concerns, we prioritize customer-focused service and genuine human interaction. Our specialists are always ready to assist and can be at your site within an hour or less.
Equipped with state-of-the-art technology, our team will promptly respond to any water damage in Southampton, including crawlspace water damage and basement water damage. We offer a comprehensive water removal and cleanup process that involves stopping the water source, extensive extraction, and complete flood cleanup. Our goal is to restore your property to its pre-damage condition.
Facing Water or Mold Challenges? Ace Cleaning & Restoration is Here For You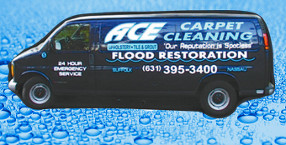 The financial burden associated with water damage repair and black mold removal can be daunting. At Ace Cleaning & Restoration, we strive to alleviate these concerns by offering free estimates and mold inspections. Our mold removal company and skilled Southampton team will assess the extent of the damage, providing a clear and accurate estimate of the restoration costs. We also work directly with your insurance company, facilitating the claims process and minimizing your paperwork.
By choosing us, you are opting for a company dedicated to excellence and professionalism in water damage restoration, mold cleanup, sewage damage cleanup, and water damage services. Our heritage, dating back to 1998, makes us more than just a water damage restoration company – we're a family-owned business serving the Southampton community for over 20 years. Our commitment to community involvement and strong client relationships sets us apart. Trust us to provide personalized care and top-tier service that Ace Restoration is famous for. Contact us today for a free estimate and let us bring back your property's integrity and your peace of mind.
Southampton Water Damage and Mold Restoration Services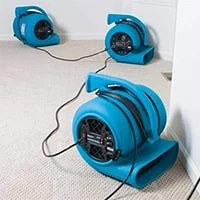 Water damage can stem from a variety of sources, such as storms, sump pump failure, defective appliances like fridges, washing machines, water heaters, or dishwashers, as well as broken, leaky or frozen pipes, or even an overflowing toilet, sink, or bathtub. Rapid and efficient water removal and damage repair are critical. Ace Cleaning & Restoration specializes in all aspects of water damage restoration and mold remediation, offering comprehensive solutions for your property.
Our Strategy for Water Damage Restoration
Our approach to water damage restoration starts with identifying and halting the water source, followed by extensive water removal and cleanup. Using state-of-the-art equipment, such as professional dehumidifiers, air movers, wall cavity dryers, wood floor drying machines, and thermal imaging cameras, we ensure a thorough restoration process. Our focus isn't just on water removal; we also take great care to dry all affected areas, including carpets, walls, and documents. This proactive stance helps to prevent potential mold growth and odors.
What to Anticipate When You Select Us for Your Southampton Water and Mold Cleanup
As your preferred water damage company in Southampton NY, you can rely on our certified technicians, easily recognizable in their ACE uniforms and service vehicles. With over 20 years of experience, we handle water damage cleanup and mold remediation quickly and professionally. Regardless of the scale of the damage, from minor home floods to extensive commercial incidents, we possess the expertise and tools to effectively handle it.
Mold Remediation Services: Creating a Safe and Healthy Environment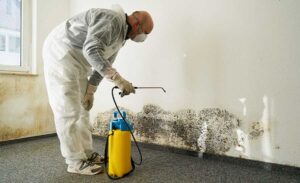 Mold is a frequent issue that often follows water damage. At Ace Cleaning & Restoration, we realize the necessity to promptly and effectively address mold problems to ensure a safe and healthy environment for our clients. As certified professionals endorsed by the Institute of Inspection Cleaning and Restoration Certification, Inc. (IICRC), we have the requisite expertise and knowledge to manage mold-related issues in both residential and commercial properties.
Detailed Inspections: Identifying Mold Growth Everywhere
Our dedicated team of professionals initiates the mold remediation process by carrying out comprehensive inspections of the affected property. We leave no stone unturned, thoroughly checking carpets, furniture, drywall, upholstery, and any other areas vulnerable to mold growth. Using advanced techniques and equipment, we are capable of detecting even concealed mold colonies, ensuring a complete evaluation of your Southampton home's situation.
Eliminating Mold: Rapid and Efficient Cleaning and Repair
Once the mold growth has been located, our team springs into action. We appreciate the urgency of the situation and prioritize a rapid response to prevent further damage and potential health hazards. With years of experience in mold remediation, we have refined our skills to efficiently remove mold from all areas of your property. Our experts employ industry-approved techniques and top-of-the-line equipment to eliminate mold colonies, ensuring thorough and effective remediation.
Restoring Your Basements and Crawlspaces
Basements and crawlspaces are versatile areas in homes, but they are often susceptible to mold and water damage. Ace Cleaning & Restoration excels in managing flooded basements and crawlspaces, offering comprehensive solutions to restore these spaces to their original conditions.
Ace Cleaning & Restoration is dedicated to delivering exceptional mold and water damage removal services for both basements and crawlspaces. Armed with our experienced team, standard techniques, and superior equipment, we strive for customer satisfaction and professional excellence, aiming to restore your spaces to their best conditions. Don't allow mold and water damage to compromise the functionality and safety of your basements and crawlspaces. Reach out to Ace Cleaning & Restoration today for crawlspace and basement water damage cleanup.
Addressing Frozen, Burst, or Broken Pipes
Broken pipes can cause water damage almost instantly, flooding your home in minutes. Delaying repairs could result in structural damage, loss of property, and potential mold growth. During the colder months, inadequate insulation or unregulated heating can cause pipes to freeze and burst, leading to basement floods. Our team is ready to respond to such emergencies quickly and efficiently. Using our water damage services, we can repair damage in your Southampton home caused by frozen, burst, or broken pipes, ensuring your property is protected.
Sewage Damage Cleanup and Removal
In addition to water damage and mold remediation, we also handle sewage cleanup and removal in Southampton. Raw sewage is not only unpleasant, but it's also dangerous, posing serious health risks and damaging property. Our professionals are equipped with the necessary tools and knowledge to ensure safe and thorough sewage removal. We adhere to strict protocols to decontaminate and restore the affected areas, protecting the health and safety of your home or office.
The Premier Water & Mold Remediation Company Near You!
Ace Cleaning & Restoration is your one-stop solution for all water damage and mold cleanup requirements in Southampton NY. Whether you need immediate help or wish to schedule an appointment, our 24-hour hotline is always open. Choose us for high-quality water damage and mold cleanup services, and let us restore your property to its pre-damage condition.
Providing water damage Southampton NY services to 11968.
Learn More About Southampton NY
The town's establishment dates back to 1640, when settlers from Lynn, Massachusetts arrived and settled on lands acquired from the local Shinnecock Indian Nation. These pioneers, consisting of eight men, one woman, and a young boy, landed at Conscience Point. Among them were Thomas Halsey, Edward Howell, Edmond Farrington, Allen Bread, Edmund Needham, Abraham Pierson the Elder, Thomas Sayre, Josiah Stanborough, George Welbe, Henry Walton, and Job Sayre. By July 7, 1640, they had established the town's boundaries. Over the next few years, Southampton saw an influx of 43 additional families, and today the town is home to thousands of people.
Southampton maintains an official historical website, which showcases over 100 points of interest, historic markers, historic districts, and more than 1500 photographs.

Get a FREE Estimate Below: