24/7 live calls – ALWAYS talk to a person, not a machine
On our way in 60 minutes or less
Family-owned and operated company serving the area since 1998
Free estimates and mold inspections
We bill your insurance company directly
Our Clients Say it Best
We arrived home to a flood at 330 pm on a Sunday. We called Ace and in 90 minutes later Kevin and his crew were here with 4 trucks to begin the clean up. They worked until about 10 that night and were our constant companions for the next week. They are EXTREMELY professional and so trustworthy that we had no problem leaving them alone when we had to go out. Ace has our unqualified recommendation. – Stanley L.
Check out all our 5-star reviews on Google
Efficient Water & Mold Removal Services: Mold Inspections, Cleanup, Treatment, and More in Springs NY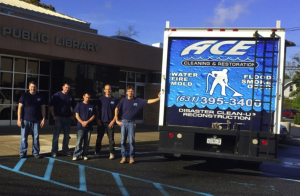 Welcome to Ace Cleaning & Restoration, your reliable water damage restoration company and mold remediation specialists in Springs, NY. Recognizing the critical nature of water in basements, flooded basements, flood damage, frozen pipe water damage, and basement water damage, we offer comprehensive water damage services including water removal and water damage cleanup. We also provide expert mold cleaning, black mold removal, and crawlspace water damage repair to ensure a thorough restoration.
Our dedicated team at Ace Cleaning & Restoration is on-call 24/7, ever ready to provide water damage repair and mold remediation. Reach out to us anytime, knowing that you'll talk to a compassionate human, not an automated system. We appreciate the importance of personal connection, especially during stressful times like flood cleanup and sewage damage cleanup.
Our highly trained professionals, equipped with the latest technology, can be on-site within an hour. From stopping water sources to meticulous water damage restoration, we ensure your property returns to its original state. Our water damage cleanup process includes sewage damage cleanup, water removal, and flood cleanup, covering all aspects of water damage and repair.
Water & Mold Damage? Ace Cleaning & Restoration is Your Ultimate Mold and Water Damage Restoration Company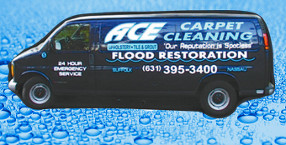 The financial strain of water damage repair and mold removal can be significant. To help, we provide complimentary mold inspection by our certified mold specialist, followed by a transparent and accurate cost estimate. Our Springs team also liaises directly with your insurance company, simplifying the claims process and easing your administrative load. This lets you concentrate on the restoration itself, whether it involves mold treatment, mold cleanup, or mold removal.
Choosing Ace Cleaning & Restoration means opting for excellence in water damage restoration and mold remediation. As a family-owned mold remediation company and mold removal company with over two decades of service, we value community connections and client relationships. We are more than just a company; we are part of the Springs family, providing personalized care that defines Ace Restoration. Contact us today for a free estimate, and allow us to restore your property and peace of mind. Whether it's mold inspection, mold treatment, or black mold removal, our skilled team has you covered.
Springs Water Damage and Mold Restoration Services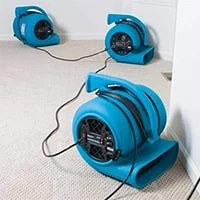 Water damage can arise from various causes, such as storms, sump pump failure, malfunctioning appliances like refrigerators, washing machines, water heaters, or dishwashers, as well as broken, leaky, or frozen pipes, or even simple overflows from toilets, sinks, or bathtubs. Swift and effective water removal and damage repair are crucial. At Ace Cleaning & Restoration, we specialize in comprehensive water damage restoration and mold remediation services, providing complete solutions for your property.
Our Approach to Water Damage Restoration
Our water damage restoration process begins by identifying and addressing the source of water, followed by thorough water removal and cleanup. Utilizing cutting-edge equipment, including professional dehumidifiers, air movers, wall cavity dryers, wood floor drying machines, and thermal imaging cameras, we ensure a thorough restoration procedure. Our focus extends beyond water removal to meticulous drying of all affected areas, including carpets, walls, and documents. This proactive approach helps prevent potential mold growth and eliminate any lingering odors.
What to Expect When You Choose Us for Your Springs Water and Mold Cleanup
Mold is a common issue that often arises following water damage. At Ace Cleaning & Restoration, we understand the importance of addressing mold problems promptly and effectively to ensure a safe and healthy environment for our clients. As certified professionals endorsed by the Institute of Inspection Cleaning and Restoration Certification, Inc. (IICRC), we possess the necessary expertise and knowledge to handle mold-related issues in both residential and commercial properties.
Mold Remediation Services: Creating a Safe and Healthy Environment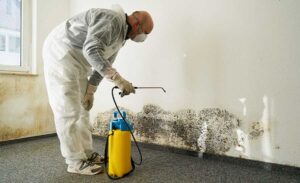 Mold is a common problem that often arises in the aftermath of water damage. At Ace Cleaning & Restoration, we understand the importance of addressing mold issues promptly and effectively to create a safe and healthy environment for our clients. As certified professionals with the backing of the Institute of Inspection Cleaning and Restoration Certification, Inc. (IICRC), we are equipped with the necessary expertise and knowledge to tackle mold-related problems in residential and commercial properties.
Thorough Inspections: Locating Mold Growth in Every Corner
Our dedicated team initiates the mold remediation process by conducting comprehensive inspections of the affected property. We leave no area unchecked, meticulously examining carpets, furniture, drywall, upholstery, and any other susceptible areas for mold growth. Utilizing advanced techniques and equipment, we can even identify hidden mold colonies, providing a thorough assessment of the mold situation in your Springs home.
Eliminating Mold: Swift and Effective Cleaning and Repair
Once the mold growth has been identified, our team promptly takes action. We understand the urgency of the situation and prioritize a quick response to prevent further damage and potential health risks. With years of experience in mold remediation, we have honed our skills to efficiently remove mold from every corner of your property. Our experts employ industry-approved techniques and state-of-the-art equipment to eradicate mold colonies, ensuring thorough and effective remediation.
Restoring Your Basements and Crawlspaces
Basements and crawlspaces are versatile areas in homes, but they are often susceptible to mold and water damage. At Ace Cleaning & Restoration, we specialize in addressing flooded basements and crawlspaces, offering comprehensive solutions to restore these spaces to their optimal condition.
Our team at Ace Cleaning & Restoration is dedicated to providing exceptional mold and water damage removal services for basements and crawlspaces. With our experienced professionals, industry-standard techniques, and top-tier equipment, we strive for customer satisfaction and professional excellence, aiming to restore your spaces to their prime condition. Don't let mold and water damage compromise the usability and safety of your basements and crawlspaces. Contact Ace Cleaning & Restoration today for professional crawlspace and basement water damage cleanup services.
Handling Frozen, Burst, or Broken Pipes
Broken pipes can cause sudden water damage, leading to rapid flooding of your home. Delaying repairs can result in structural damage, property loss, and potential mold growth. During colder months, poor insulation or inadequate heating can cause pipes to freeze and burst, resulting in basement floods. Our team is well-prepared to respond swiftly and efficiently to such emergencies. Through our water damage restoration services, we can effectively repair and restore damage in your Springs home caused by frozen, burst, or broken pipes, ensuring the protection of your property.
Sewage Damage Cleanup and Removal
In addition to water damage and mold remediation, we also handle sewage cleanup and removal in Springs. Raw sewage is not only unpleasant but also poses serious health risks and can cause significant property damage. Our professionals are equipped with the necessary tools and knowledge to safely and thoroughly remove sewage. We follow strict protocols to decontaminate and restore the affected areas, ensuring the health and safety of your home or office.
The Premier Water & Mold Remediation Company in Your Area!
When it comes to water damage and mold cleanup in Springs, NY, Ace Cleaning & Restoration is the ultimate solution. Whether you require immediate assistance or wish to schedule an appointment, our 24-hour hotline is always available. Trust us to deliver top-notch services for water damage restoration and mold cleanup, and let us restore your property to its original, pre-damage condition.
Providing water damage Springs NY services to 11937.
Learn More About Springs NY
Springs has gained renown within the art community as the birthplace of the abstract expressionist movement. Esteemed artists such as Jackson Pollock, Willem de Kooning, and John Ferren found inspiration in this locale. Additionally, distinguished writers like Kurt Vonnegut, Joseph Heller, Philip Roth, Nora Ephron, and John Steinbeck have either resided in or near Springs. The allure of the area for these creative individuals lies in its rustic charm, despite its proximity to NYC, located within a 100-mile radius. Furthermore, housing prices, specifically on the bay side of the East Hampton peninsula, have traditionally been more affordable compared to those closer to the Atlantic Ocean. Local inhabitants, hailing from Accabonac Harbor in Springs, are colloquially referred to as "Bonackers." The Bonacker name has been adopted by East Hampton High School for its sports teams.

Get a FREE Estimate Below: